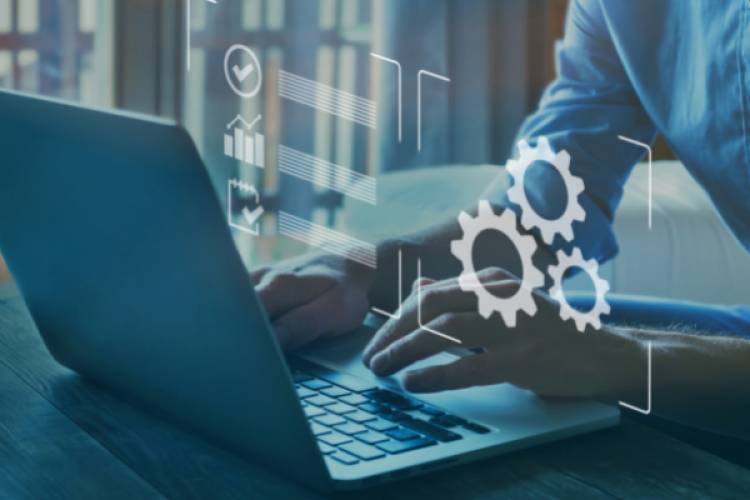 What the Heck is Workflow Automation Anyway
Workflow automation refers to the design, execution, and automation of processes based on workflow rules where human tasks data or files are routed between people or systems based on pre-defined business roles. For distributors and suppliers, this means making everything from quoting an order to receiving your final payment all flowing seamlessly in one system. Sounds great right?
The trouble is that most distributors and suppliers operate in multiple systems for their communications, pricing, vendor management, inventory management, accounting and finance etc. That means multiple manual entries, and "babysitting" an order throughout the entire process to make sure it gets to the end customer on time.
OrderForge was designed by people in the print and promo industry, as the only full stack solution that can handle an order from quote, through production, all the way to invoicing and receiving payment. One system, one solution is our motto, and we take it very seriously when it comes to workflow automation. Our system allows you to set up unlimited amounts of workflow rules that will enable you to streamline your process from beginning to end, no longer having to babysit your orders!
Let's walk through a real-life example!
Example: Your client want's 100 t-shirts branded with their company logo. Each time you have a client that wants this particular t-shirt, you want it to come from Sanmar, have it shipped directly to your favorite decorator, and then send it to a warehouse for inventory. You can create a "TSHIRT workflow" that automatically will have order for this product follow that supply chain as dictated by your preferences. You get notifications each step of the way, yet don't have to worry about calling and checking up on orders. The system babysits your order for you!

For more complex orders that have multiple items coming from multiple places, you can define workflow steps with a sort order number of (1,2,3) meaning POs will go out when the subsequent order is shipped.

Example: You have a client that wants branded specialty liquid soap. Workflow step 1 is to have the bottle supplier and the cap supplier ship the appropriate quantity to the soap supplier. Step 2 is when both the bottles and the caps arrive at the soap supplier, they fill the bottles and put on the caps. Step 3 is for all of the bottles to go to the label supplier who will put the labels on and ship to the end customer. When you set up the workflow for this product in the system, OrderForge takes care of the rest, sending the correct orders, instructions, and shipping information to all subsequent suppliers in the supply chain.

There are five types of workflows that OrderForge enables users to customize:
Single Supplier (assign certain suppliers as your preferred provider for certain types of orders)

Multiple Suppliers (assign a type of order to a specified workflow (ie; the t-shirt example)

Geography (define rules that configure which suppliers should get the POs cut to them depending on who is closest)
Quantity (define rules that configure what suppliers should get the POs based upon the quantity of the order)

POs (aggregate POs for suppliers, or send them individually, deal with all unassigned products in one view by selecting individually which products you want going to which suppliers)
No matter how organized you are, orders always pop up that are outside of the norm. Orderforge allows you to modify or create new workflows for specific orders without changing the original rules set in place. 
The customizations are endless with OrderForge and our savvy team of experts are always available to help with workflow automation setup to help you be as efficient as possible! Contact us today to learn more about OrderForge and our best-in-class full stack solution!