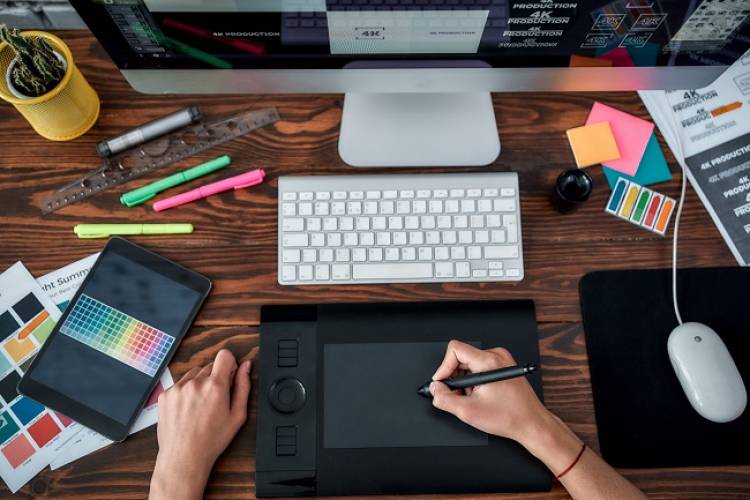 Adobe Took it to the Max
If you've never had the privilege of attending Adobe Max, an annual conference dedicated to innovating the creative world, you REALLY need to put that on your bucket list. For those in the marketing world, you feel like a kid in a candy store for days, and this year was certainly no different despite the virtual format.
Although everyone wasn't live in Los Angeles, rushing through the incredible exhibit area, or dancing to big name bands while enjoying amazing art galleries, it was nothing short of impressive. The speaker list was chock full of celebrities such as Gwyneth Paltrow, Conan O'Brien, Ava DuVernay, Naomie Harris, Common, Annie Leibovitz, Tyler the Creator, Wes Anderson, Zach Braff, Zendaya and many more.
If the outrageous speaker list doesn't grab your attention, the topics that were covered will. As always, the conference kicked off with a session dedicated to the year's product innovations, showing all the latest and greatest features across the entire Adobe suite platform. This year's common theme was a noticeable dedication to expanding and improving the mobile applications. Smart Adobe! I mean when are we not tied to our mobile devices? Some of the most notable features included enhancements to Illustrator on the iPad, neural filters and sky replacement features in Photoshop, and if your into video production, the list goes on!
The conference inspired its hundreds of thousands that participated live to get more efficient in their creative process, utilize technology to collaborate even smarter, and to think outside-of-the-box in new and exciting ways.
If you didn't get a chance to attend live, don't you worry. The FREE conference still has a ton of its sessions available on their website. We highly encourage you to check it out and invigorate your creativity!