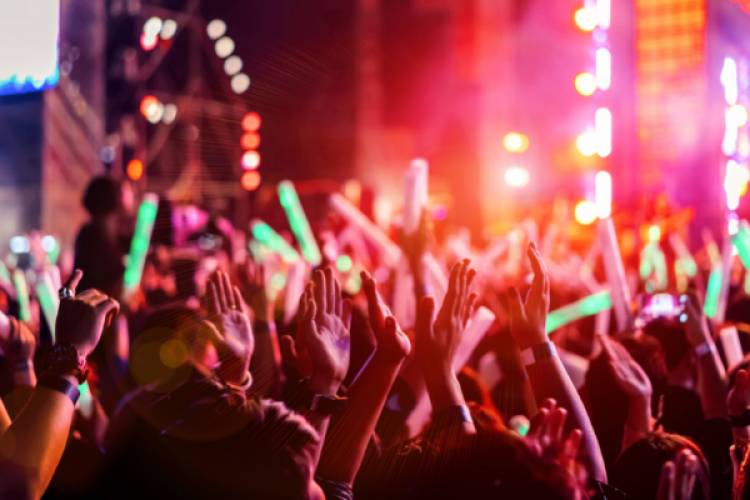 Sports, Music, and Entertainment (Oh My!)
After more than a year of cancellations and setbacks, the entertainment industry is finally starting to make its way back. With the return of more live events, the demand for promotional products is growing as well.
This year the Chicago music festival, Lollapalooza, made its comeback by hosting over 385,000 concertgoers in Lincoln Park over its 4-day run. Criticism of the festival's capacity aside, it was a huge milestone for the live music industry. Tents scattered throughout the park sold out of merchandise just as quickly as they could set it out, and online sales were hot too. Hoodies starting at $65 and t-shirts starting at $30, were bought in record numbers because of the desire of consumers to commemorate the festival as their own "comeback" into normalcy.
This is just one example of how promotional products, even things as small as shirts and sweatshirts, are serving as an important part in history. They are a beacon of hope and remembrance for the fans, audiences, teams, and artists who are, like our industry, making a comeback of their own. Pins, headbands, posters, shoelaces, reusable cups, and even freaking thumbtacks are consumers' way of telling the world they are getting back to what they love: entertainment!
In the live sports industry, everyone knows that there are hundreds of apparel stands around every stadium, taunting fans to come buy a shirt or even a foam finger with their team's name on it. Now, after almost 15 months of shutdowns, people are more eager to buy these items than ever before. This heightened demand allows designers and suppliers to expand their reach, creating new styles and unique items that most have not carried before. This also has a huge effect when it comes to the return of another sports-related activity: tailgating. Tailgating is at the heart of live sports; it is where fans interact, connect, celebrates, and console each other. Knowing this, advertisers are capitalizing on this opportunity to get their brand in front of fans' faces by partnering with different tailgating brands like Yeti.
So, how does this affect you? It means that anyone in the print and promotional industry is going to have a heightened number of orders this fall season due to the return of all sports and entertainment at all levels. What can you do to help yourself reach them as easily as possible? Let OrderForge help you out! We will oversee your orders from the warehouse to the stadium or concert venue, and make sure the quantity and quality are exactly what you need for your customers. Fans need you, and you need OrderForge to help you provide in the easiest and most efficient way possible. Schedule your free demo today!