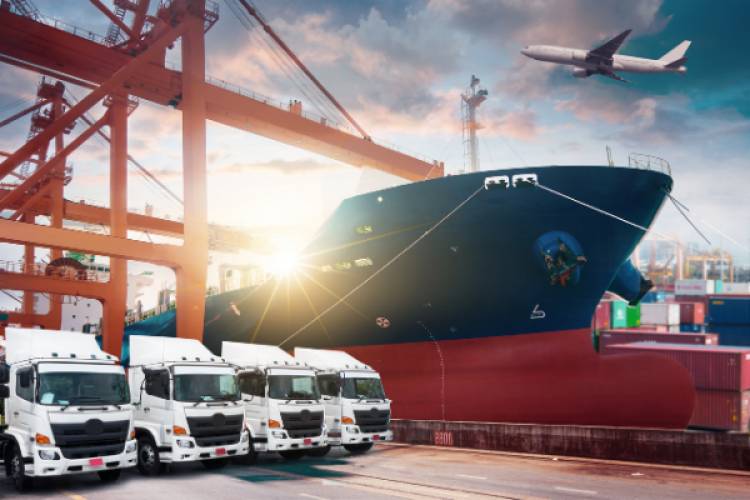 Print & Promo Distributors Evolving with The Times
If you read the feature article in the most recent Print and Promo newsletter, it probably came as no shock that COVID is still a topic on everyone's minds as it relates to the impact on our industry. As if the Trump administration's increased tariffs weren't enough, COVID knocked us all on our butts and we've yet to fully get back up.
The article discusses the Port of Los Angeles, which is known as "America's gateway to the world" as it's the busiest port in the United States. According to Freight Waves, it handles $2 billion in cargo daily, 25% of total U.S. exports. And 40% of total containerized imports in the U.S. It handles over 275M metric tons of cargo annually which is equivalent to over 440 billion basketballs! Unfortunately, due to increased demand and a diminished workforce due to COVID outbreaks, the port simply cannot keep up.
While our supply chains have been disrupted tremendously, distributors are finding themselves having to utilize multiple vendors, where they used to be able to utilize one to fulfill their client's needs. Scouring Promo Standards for inventory and accurate costs, creating quotes, and sometimes even having to scramble afterwards to adjust those quotes or find more inventory, has become the norm. Logistics and manual entries to fill orders, reconcile payments, and coordinate with vendors is now a full contact sport!
At Foundry, we get it! We've worked in your shoes, during thriving economic times and the bad. So, we understand that your e-commerce and operating systems need to be able to accommodate your needs no matter what the climate is. OrderForge integrates with Promo Standards, allowing you to research inventory and pricing, create a quote, process orders, automate workflow to multiple vendors, and collect your payments all in one system.
Our one system, one solution philosophy is at the forefront of all that we do. We have eliminated the need for manual entry, multiple entries in multiple systems, and manual workflows! Who has time for that anyway?
More than ever, we need to work smarter, not harder. Despite the fact that the world has thrown us more curveballs in the last year then we can count, it has not awarded us more hours in a day. So, if you want to save precious time and money on your technology, contact us today for a free consultation!